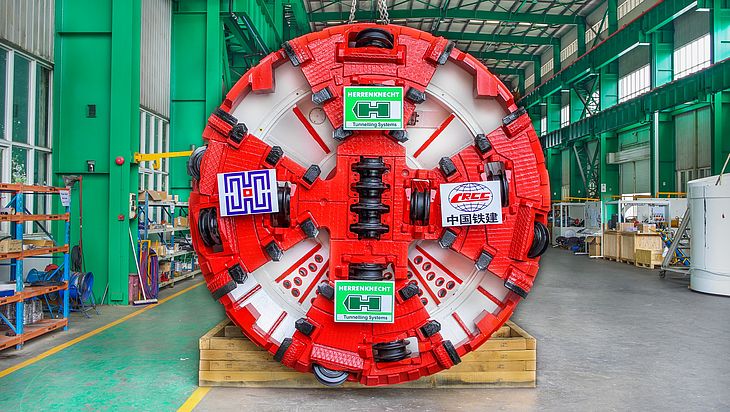 Guanjingkou Reservoir Water Transfer Tunnel
Chongqing is one of the largest cities in China. However, the water supply structure often reaches its limit. In order to sustain the main urban area the city decided to build the new Guanjingkou reservoir.
Along the alignment, two Herrenknecht AVN machines will drive 18 km of tunnels. With a length of up to 5,660m and overburdens of up to 325m, tunnelling is only feasible with a special machine design.
Both machines will advance towards each other: after they reach the final position, the shield will be dismantled inside the tunnel and the main machine will be relocated back to the launch shaft – ready for the next mission and saving several reception shafts.