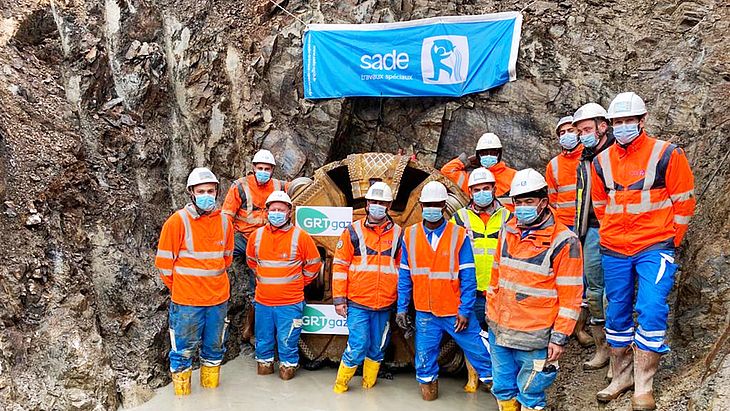 Landivisiau Gas Pipeline
Brittany, in France's far west, is largely dependent on energy from neighboring regions. Over 80 percent of its electricity is imported. To make the region more independent and to meet the Bretons' increasing energy demand, a new 446 MW natural gas combined cycle power plant is being built in Landivisiau.
This has required a new 20-kilometer long pipeline from Saint-Urbain to Landivisiau to connect the power plant to an existing natural gas pipeline. Among other things, the route had to pass under the river Élorn and the Paris-Brest TGV rail link. For this particularly challenging section of the pipeline project, the contractor chose a microtunnelling machine from Herrenknecht.
Using the pipe jacking method, an AVN1800 built a 530-meter long tunnel in the department of Finistère. From an 8-meter deep shaft, the machine dug through heterogeneous soils of granite and schist with strengths of up to 185 MPa. The tunnel alignment included a downward gradient of 17 percent, curve radii of 700 meters and water pressure of up to 4 bar. The successful breakthrough was celebrated on October 27, 2020. Commissioning of the power plant is scheduled for December 2021.