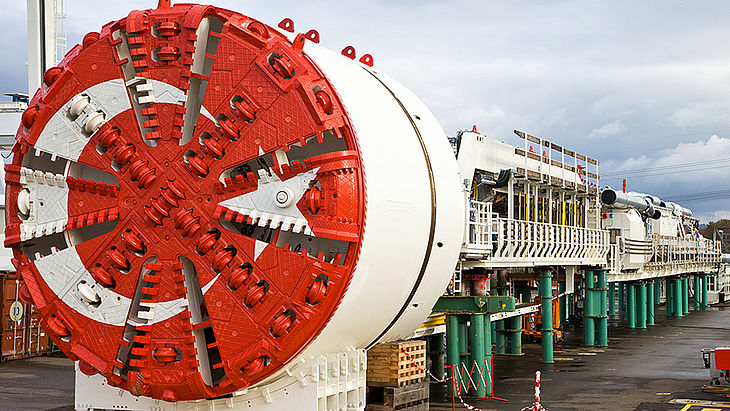 Istanbul Metro
For more than 30 years, Turkish contractors have been relying on tunnelling technology "Made in Schwanau" for the construction and expansion of the Istanbul subway. With reliable and comprehensive support from Herrenknecht's service crews, in this time they have been driving kilometer after kilometer of the subway construction forward on the European and Asian sides of the metropolis on the Bosphorus.
The premiere was the expansion of the M1 line from Esenler in the direction of Kirazlı ("Metro Otogar-Bagcilar"): from 2006 to 2008 the EPB Shield S-325 bored an almost seven kilometer long subway section on the European side. Since then, orders for tunnelling machines have been received by Herrenknecht for the construction of around 128 kilometers of additional tunnel tubes lined with concrete segments.
For the connection of the new airport northwest of Istanbul, which on commissioning will be the largest in the world, the Turkish construction companies have chosen four project-specific Herrenknecht EPB Shields, which are in operation since 2017. That they are using machines that consistently achieve the highest performance is demonstrated by the EPB Shield S-1084 in February 2019: Within 26 days, it advances a total of 1,233 meters.