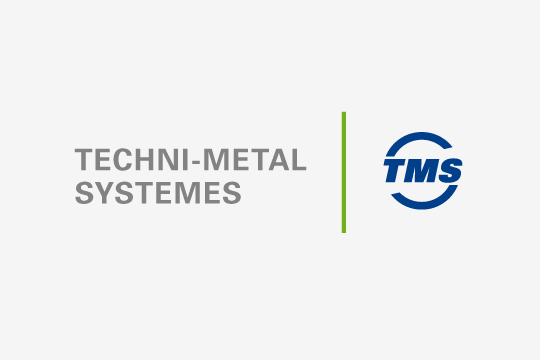 Techni-Métal Sytèmes: A new Herrenknecht subsidiary
On December 12, 2012, Herrenknecht AG took over the French manufacturer of tunnel supply vehicles, the company Techni-Métal Systemes SAS (TMS) in Livron. By acquiring TMS, Herrenknecht is expanding its full-range portfolio which comprises all technical equipment and services around innovative tunnel boring machines.
Schwanau, Germany, December 20, 2012. Techni-Métal Systemes SAS (TMS) designs and produces tired, non rail-bound special vehicles which are used on tunnel construction sites to transport personnel, lining segments, extracted material and other rolling stock. The cooperation between Herrenknecht and TMS has existed since 2007. It has already led to cooperation in diverse projects in which TMS' special vehicles provided for optimized logistics solutions. TMS vehicles and Herrenknecht tunnel boring machines have been used, for example, in projects in the Netherlands, Malaysia and Russia. With the company takeover in December 2012, Herrenknecht is integrating TMS' specialist knowhow and engineering expertise into its group portfolio.
The multi-service vehicles for heavy-duty transport produced by TMS are self-propelled and equipped with double driver's cabins. They are driven by powerful diesel engines with an integrated particle filter (exhaust emission standard EPA 3 Tier3). The power is transmitted by steered drive shafts. All required welding structures are made of high-strength steel. Around 20 engineers and specialists from Techni-Métal Systemes SAS bring their expert knowledge in engineering, design and vehicle assembly with them. In addition, Herrenknecht offers its customers service and supply of spare parts for these tunnel supply vehicles. The vehicles can be used to transport personnel and material both in tunnel construction and in mining.
TMS will be managed by Philippe Fraunhofer (graduated industrial engineer FH) and Pierre-Matthieu Hieber (mechanical engineer) of Herrenknecht AG. "TMS offers state-of-the-art products, which are indispensable for modern tunnel construction, because quicker tunnelling performances must go hand in hand with very efficient transport systems in the back area", says Gebhard Lehmann, Vice Chairman of Herrenknecht AG's Board of Management. "As a full-service provider in tunnel construction we are now able to offer our customers an even broader range of additional equipment as integrated solutions."