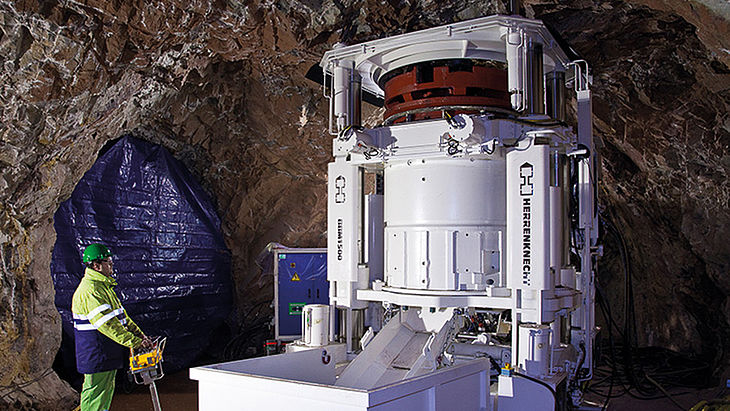 El Teniente mine
Rapid and precise through hard rock
In 2013 Herrenknecht supplied two BBM1500 for the drilling of ventilation shafts in the world's largest underground copper mine, El Teniente in the Chilean Andes at 2,000 meters above sea level.
The BBM1500 is a further development of the BBM1100 with a larger drilling diameter (1.5 m) and greater torque (115 kNm).
The BBM1500 is equipped with a navigation system in order to ensure accurate positioning of the hole. If necessary, the alignment of the boring unit in the borehole can be altered changed by means of hydraulic cylinders.
Under the direction and with support of the systems by service technicians from the Chilean Herrenknecht subsidiary and two Chilean drilling companies, the two Boxhole Boring Machines have completed more than 30 slot holes and shafts with a total output of more than 1,200 m in the first 12 months. The maximum distance excavated was 60 meters. Best performances of up to 2.7 meters per hour and 17 meters per day were achieved.