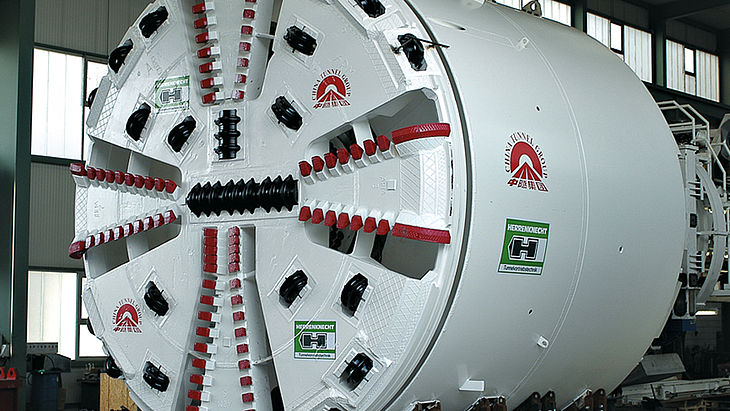 Chongqing Yangtze Crossing Tunnel
To improve the water quality of the city of Chongqing and protect the Three Gorges Dam reservoir, it was planned to construct a tunnel 20 - 30 meters under the Yangtze river bed. The purpose of the tunnel is to divert sewage and improve the regional water quality.
To drive the tunnel, a Herrenknecht Mixshield excavated a 855-meter-long tunnel from Yuzhong in the north to Nan`an in the south. After only four months tunnelling, the Mixshield broke through to the target shaft on August 1, 2004.