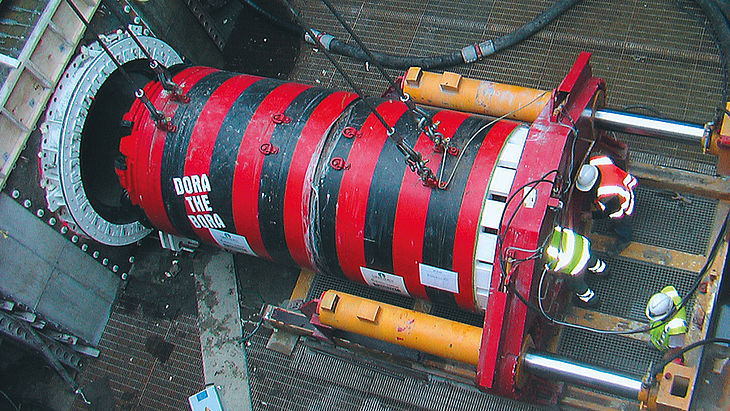 Christchurch Ocean Outfall
Christchurch invested in a five-kilometer-long pipeline that was planned to discharge sewage water into the sea from late 2008. The treatment plant has been operating for approximately 40 years in the north of the city with 360,000 inhabitants. And this partially untreated sewage had until the installation of the pipeline been poured into the estuary zone of the Avon and Heathcote Rivers. The shallow estuary zone is connected to the sea via a very narrow access only. Now, the treated sewage is pumped into the sea some three kilometers off the shore confirming with environmental and general health protection as well as tourism efforts.
The city decided to intall the pipeline using the trenchless method. The Herrenknecht Utility Tunnelling machine AVND1800AB was christened "Dora the Bora". The tunnelling works along the first tunnel section between the launch shaft with a depth of 15 meters in the South New Brighton Park beneath the shallow estuary zone and the sedimentation pond and the pump station of the treatment plant were completed in August 2007.
Only shortly after that, tunnelling started again into the other direction from the same launch shaft: The 610-meter-long tunnel beneath the South-New-Brighton headland could be finished by November 2007. The machine bored its way through the seabed beneath the sand dunes of the headland on a length of 874 meters. High water pressures and a low overburden of only four meters, in particular along the second tunnel stretch on the South-New-Brighton headland were particularly challenging for the tunnel crew and the equipment. The micromachine was recovered "at sea" at a depth of approximately 6.5 meters. A 2.7-kilometer-long polyethylene pipe was connected to the reinforced concrete pipe that had been installed by the microtunnelling machine.