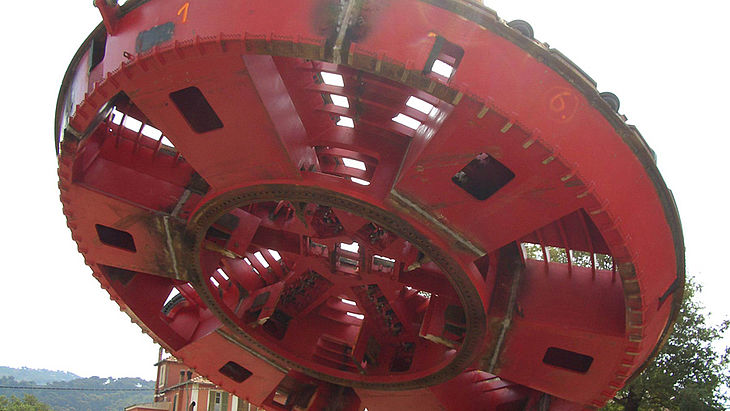 High Speed Line Genova - Ventimiglia
The view from the train window on the trip from Genua nach Ventimiglia at the Italian-French border offers a most beautiful perspective on the beaches, the villages and the mountains on the scenic coast line of Liguria. The medal's downside: the route is winding, has very limited capacities and a single track only on some sections and the stress for the narrow coast line's inhabitants is high.
The new parallel line somewhat further in the hinterland runs between Andora and San Lorenzo in four double-track tunnels that were excavated by a Single Shield TBM. The S-315 started to excavate the 3,179-meter-long Collecervo Tunnel in 2005. The breakthrough of the second 2,609-meter-long Caighei Tunnel occurred in late 2007. The third and longest tunnel of the tunnel quartet, the 3,291-meter-long Gorleri Tunnel was completed by the S-315 in March 2009. The construction of the fourth tunnel section, the 3,075-meter-long Bardellini Tunnel, was started in mid-April 2009 by the TBM with a weight of 1,200 tonnes and successfully finished in May 2010 when the final breakthrough occurred.