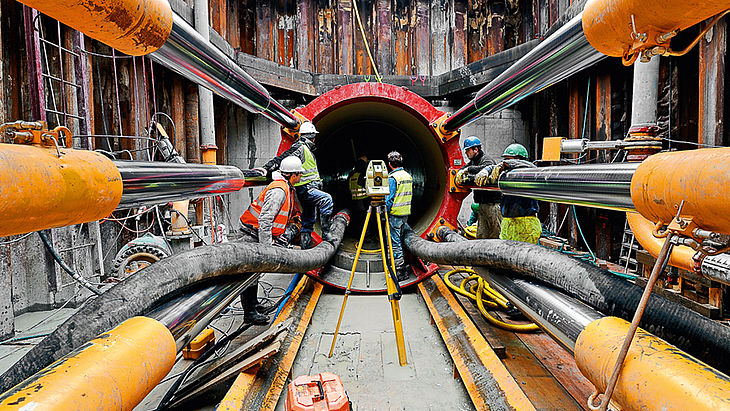 Kolektory Czajka / Wisla River Crossing
The new, highly-modern sewage treatment plant "Czajka" is being built in the Polish metropolis Warsaw. After completion it will treat the sewage of 80% of the capital's inhabitants.
Two Herrenknecht Micromachines, an AVND2000AB and an AVND2400AB, were used to connect the plant subterraneously. At a depth of up to 14 meters, the machines precisely drilled through more than 5,800 meters of soil on 16 drives. In addition, the pipe diameter was unusually large (DA 3000) and cold winter weather and groundwater, which in some places reached a level of four to eight meters above the upper edge of the pipe, caused particularly great challenges to the jobsite team. Furthermore, a six-lane main road, including two curved drives, had to be crossed underneath safely on the longest section of the project measuring 930 meters. On December 14, 2010, the last partial section was excavated successfully after best daily rates of up to 36 meters.
In oder to close the last gap in the sewage network, a Herrenknecht Mixshield was in the starting position in Arpil 2011 for crossing under the River Vistula. The 1.3-kilometer-long drive through loam, marl, sand, and gravel was completed successfully in November 2011.