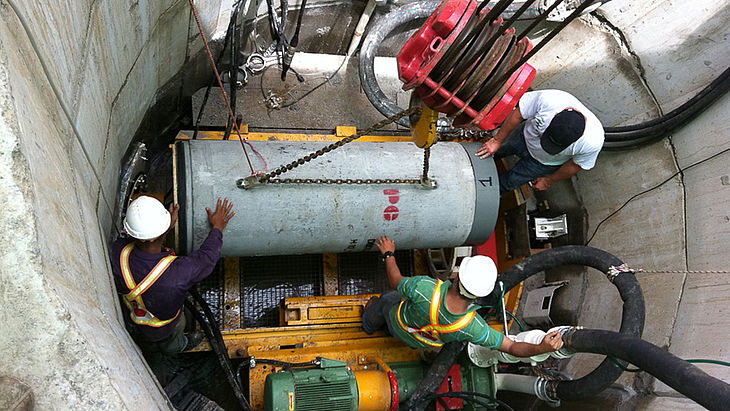 San Miguel Sewage Tunnel
A good two-thirds of the population of Costa Rica lives in the favorable climate of the highlands, known as the Valle Central – including 350,000 in the capital San José. Here, along the river Rio Cucubre, is where the new five-kilometer-long San Miguel sewage collector that is intended to improve environmental conditions was built.
In all, more than two kilometers of tunnel were to be driven by pipe jacking. A Herrenknecht slurry shield offered the advantage of safely tunnelling under the area of San José in the districts of San Miguel and Desamparados using trenchless tunnelling, and crossing under it without subsidence. In the first underground journey using the pipe jacking process ever to be performed in the Central American city, Herrenknecht's micromachine AVN600XC with a diameter of 780mm covered a total of 22 sections with a geology of loam, clay and stones down to a depth of 14 meters. The first drive was completed successfully and with ease in June 2011. 21 more successful drives later, in April 2012, the project was finished.