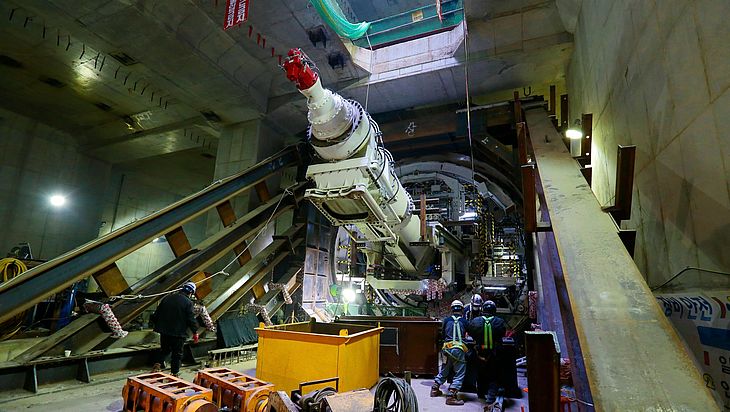 Seoul Metro Line 9 Extension
The Seoul metro has been running through the South Korean capital since 1974 already. Today the metro network consists of nine lines and is constantly being expanded for the ever-growing city.
High-tech from Schwanau was used to extend Line 9: a 7,700 mm diameter EPB Shield excavated two 372 m long tunnel sections for the new metro route. Tunnelling began in April 2016. In May 2017, the site crew successfully completed work on the tunnel shell. The new section has been in operation since December 2018.