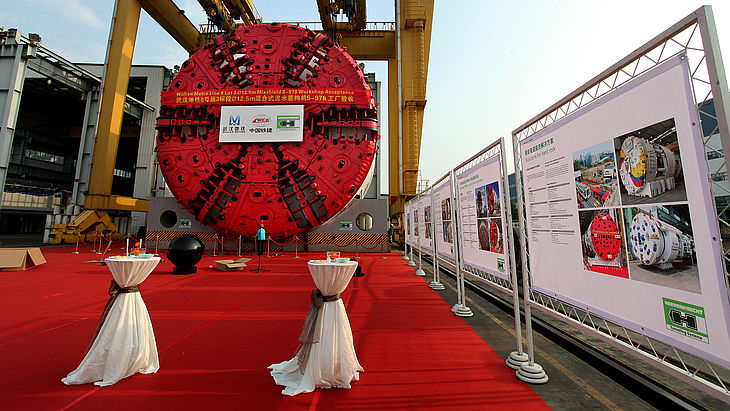 Wuhan Metro Line 8 Lot 3 River Crossing
Herrenknecht Mixshields are the optimal solution for building tunnels in difficult geology with high groundwater pressures economically and on schedule. Herrenknecht has a globally unique number and range of reference projects with successful Mixshield drives, in particular with large and largest diameters in crossings under rivers and other bodies of water.
For the construction of the new subway line 8 with a crossing under the Yangtze River in Wuhan, the Chinese contractor ordered a Mixshield with a diameter of 12.51 meters from Herrenknecht. In order to facilitate fast and safe cutting tool changes even under high pressure, in consultation with the customer the Herrenknecht engineers designed the tunnel boring machine's cutting wheel to be accessible in atmospheric conditions.
After tunnelling work on the alignment with a total length of 3,172 meters began in May 2016, breakthrough was celebrated in August 2017 following top performances of up to 174 meters per week.