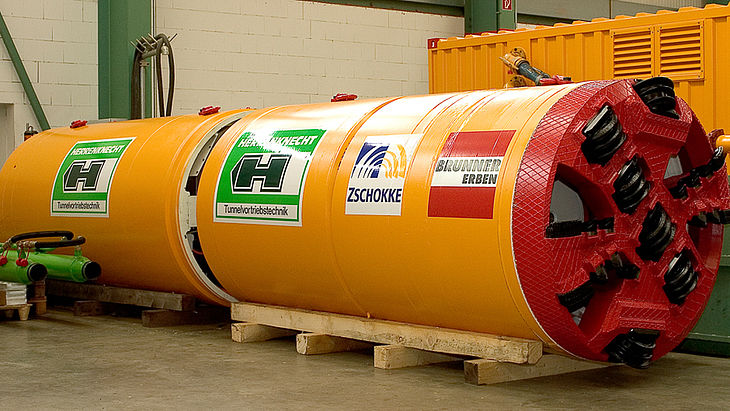 Zugerbergstraße Sewage Tunnel
To protect the old quarter in Zug (Switzerland) from possible flooding, a tunnel was driven from the Badi Seeliken to the Pulverturm. Tunnel excavation necessitated going up the hillside next to the casino at a gradient of up to 25 percent, under the municipal and canton library up to the Kirchstrasse at the Pulverturm.

A 14-tonne AVN was used in this 254-meter-long tunnel. With performances of up to twelve meters a day, the machine reached its destination on March 12, 2008.