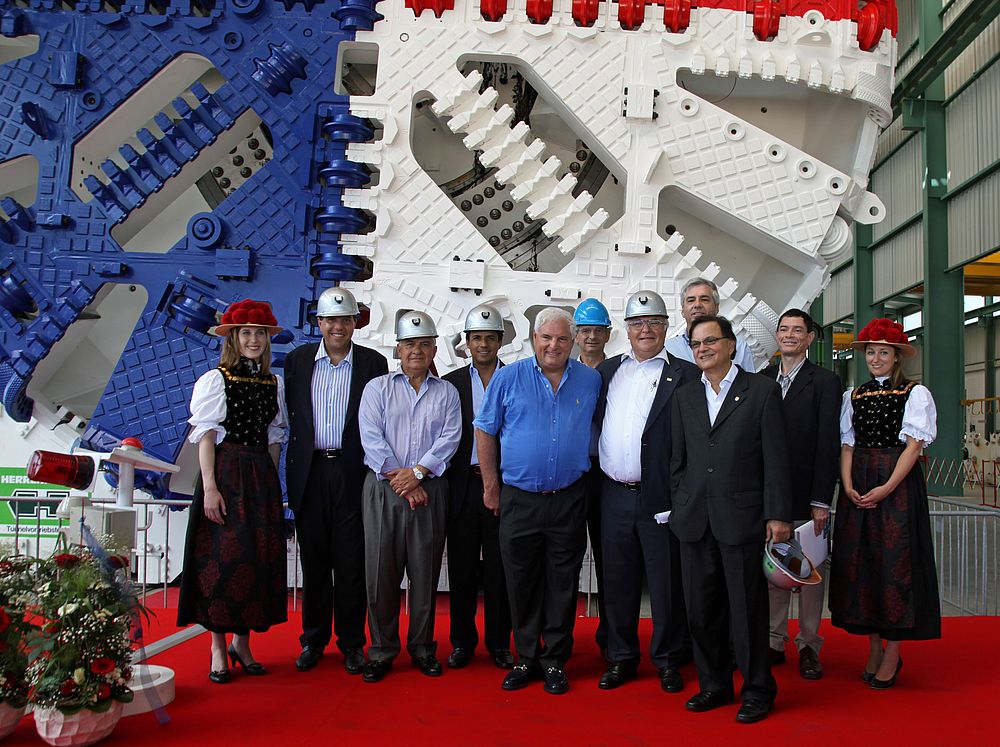 Panamá-Präsident Berrocal inspected TBM
Planning is at an advanced stage to develop Panamá City's first Metro line, which will involve the construction of a 6.4km long tunnel, using two Herrenknecht tunnel boring machines.
Schwanau, 23 August 2011. The Herrenknecht plant in Schwanau, Germany, received a visit from the President of the Republic of Panamá, Ricardo Martinelli Berrocal, to mark the completion of the first machine. Dr. Martin Herrenknecht, CEO of Herrenknecht AG, showed the President the machine and introduced the company and its various activities in South America. President Ricardo Martinelli Berrocal was accompanied by a delegation from Panamá and representatives of the companies carrying out the construction work: Odebrecht S.A. and FCC Construccion S.A.

For the »Panamá Metro Linea 1« project, Herrenknecht is supplying two 9,730 mm diameter Earth Pressure Balance Shields (tunnel boring machines). The machines have 106,964 kN thrust force and deliver more than 3,400 kW drive power to the cutting wheels. With an overall length of 90 m, the machines each weigh 1,400 tonnes.