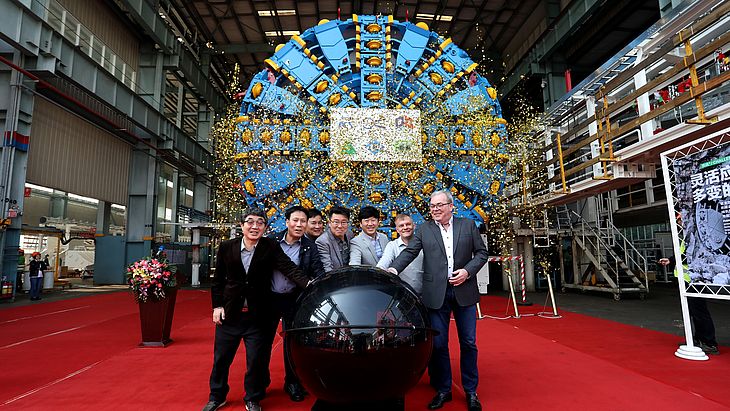 Daegok Sosa Subway Section 1
Seoul is constantly working to expand its metro system. The South Korean capital opened its first subway line in 1974. Meanwhile, the metro network of the metropolis extends over a length of more than 500 kilometers.

In the far west of Seoul, two Herrenknecht EPB Shields are excavating two 2,695 meter long tunnels for a new metro line to improve the connection between Sosa and Daegok. The approximately 18 kilometer long tunnel alignment leads past Gimpo Airport and under the Hangang River. Up to 5 bar pressure as well as gneiss and granite with strengths of up to 140 MPa await the tunnel boring machines (TBMs) on their way from the launch shaft to the target shaft.

Equipped with two screw conveyors, a reinforced tailskin seal, a drill for exploratory drilling and injection work as well as a cutting wheel designed for hard rock and a powerful drive, the TBMs are optimally prepared for their mission in the ground under Seoul.
In May 2021, the miners celebrated the successful breakthrough with the first of two machines. The second EPB Shield breaks through to the target shaft in November 2021.