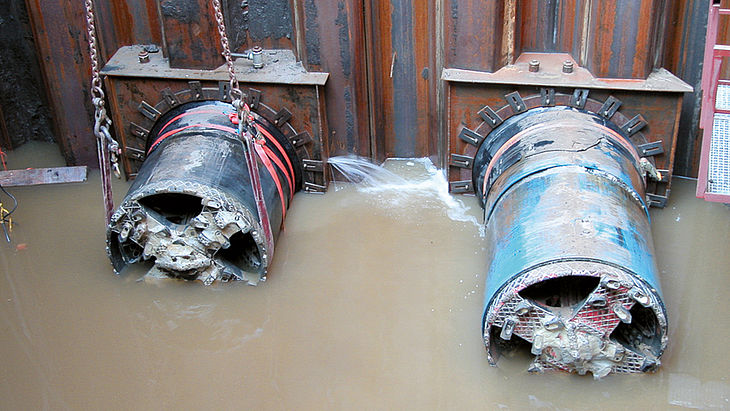 Amsterdam Water Tunnel
The A2 motorway between Amsterdam and Utrecht was being widened and this also necessitated the laying of two water pipes parallel to the motorway. Because of the soft ground, trenchless, mechanized tunnelling was selected. The drilling for the 16-meter-long steel pipes ran beneath the upper turf layer in sand. Intermediate jacking stations could not be employed in connection with these steel pipes.
Two Herrenknecht AVN1000XC machines laid the steel pipes at a depth of ten meters. The total length of five kilometers called for eleven sections. Never before had 500-meter-long pipeline sections with this kind of diameter been put in place without the use of intermediate jacking stations. Up to 32 meters of pipeline were built per twelve-hour shift with relatively low thrust force - including welding, ultrasound testing and lining of the steel pipes.