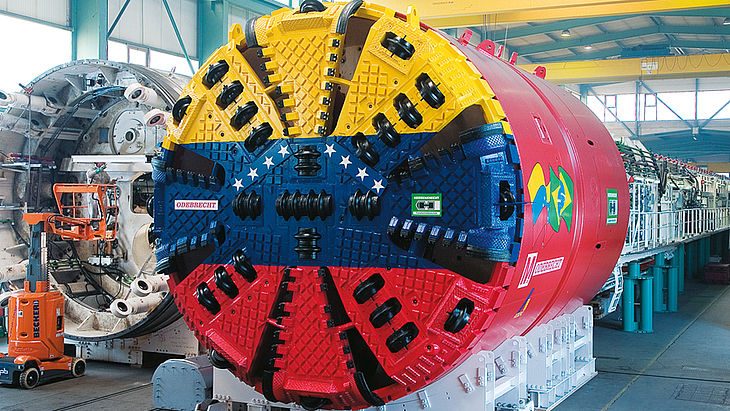 Caracas Metro
Due to a rush of migratory workers, Venezuela's capital has doubled its area during the last 40 years. 70 percent of the country's labor force is employed in Caracas. The four existing metro lines only serve downtown Caracas in the valley. The metro network is beeing extend in order to also serve the communters' districts on the adjancent hills and mountains.
Form 2002 to 2005, the first three Herrenknecht EPB Shields excavated 10 kilometers of metro tunnel for the Lines 3 and 4. Further stages of extension are the extension of Line 2 in southern direction, the "Metro Los Teques", offering an efficient connetion to the corresponding suburb, and also the new Line 5 in southeastern Caracas.
In total, eleven projects with a length of almost 63 kilometers are on the Herrenknecht EPB Shields' road map, that were designed as Convertible EPB Shields to cope with the challenging sections.
Herrenknecht Formwork Technology delivered a complete segment plant for the "Metro Los Teques". The rolling stock for the muck and segment transport came from MSD.