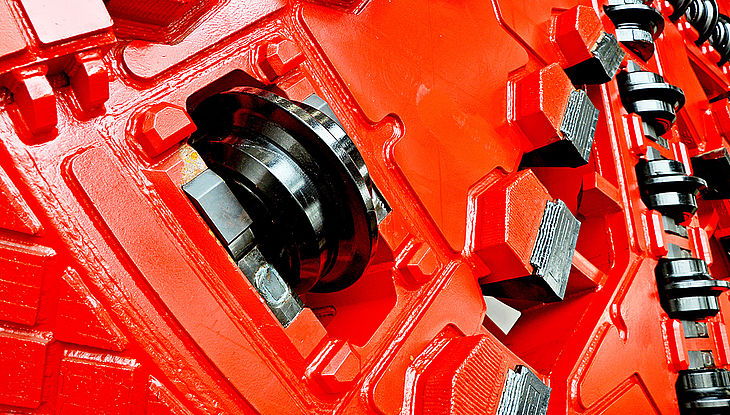 Chengdu Metro
In some 100 individual projects, Herrenknecht machines are speeding up the expansion of the Chengdu subway. In numerous redeployments they are building more than 130 kilometers of tunnel in total.
Chengdu is home to well over ten million people who rely on an efficient transportation network. The north-south Line 1 of the Chengdu subway has been in operation since 2010. Line 2 has been operating from east to west since it opened in 2012. In 2018, six lines are in operation and around 350 kilometers of new subway are under construction.
The drives of nine EPB Shields and a Mixshield from Herrenknecht for Line 1 took place between 2007 and 2009. The southern extension of Line 1 with three EPB Shields followed from 2013 onward. In 21 projects for Line 2, including its eastern extension, 14 EPB Shields have been underway in Chengdu's underground since 2009. In Phase 1 and the east and west extensions of Line 4, which opened in late 2015, EPB Shields have been active on 18 sections. Likewise, a number of Herrenknecht machines are being reused for sections of metro lines 3, 5, 7, 8 and 10.
Metro Line 18
The construction of Line 18 between South Railway Station and Chengdu Tianfu International Airport presents the Chinese tunnel builders with special challenges. 22.5 kilometers of tunnel are being bored here with Herrenknecht EPB Shields with diameters of 8.6 meters. Experts from the Chinese Herrenknecht location at Chengdu are available around the clock to assist the tunnelling crews. In November 2017, a record of 22 segmental rings installed in one day was reported, equal to almost 40 meters of tunnel. By January 2019, already 18.9 km of metro tunnels have been built.