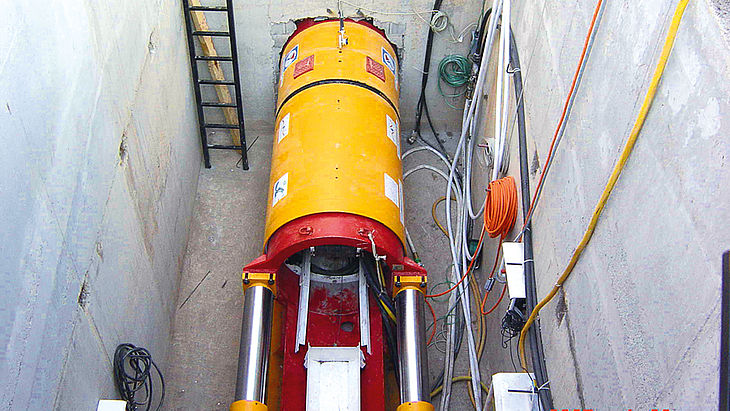 East-West Gas Pipeline
India's economy is booming. To meet the country's growing energy demand, India increasingly relies on natural gas. By 2025, natural gas is planned to make up a fifth of the country's energy mix. To achieve this goal, the 1,386-kilometer-long "East-West Gas Pipeline" will be laid on the subcontinent. The pipeline is planned to transfer 30 billion cubic meters of gas from the gas fields off India's east coast (Kakinada, Andhra Pradesh) to the refineries located in the west (Ahmedabad, Gujarat).
Two Herrenknecht Hard Rock TBMs were used in 2008 east of Mumbai. The machines crossed under roads and railway tracks along their tunnel route. With minimum covers of only 1.5 meters 60-inch steel pipes were pushed through the underground using the pipe jacking method.