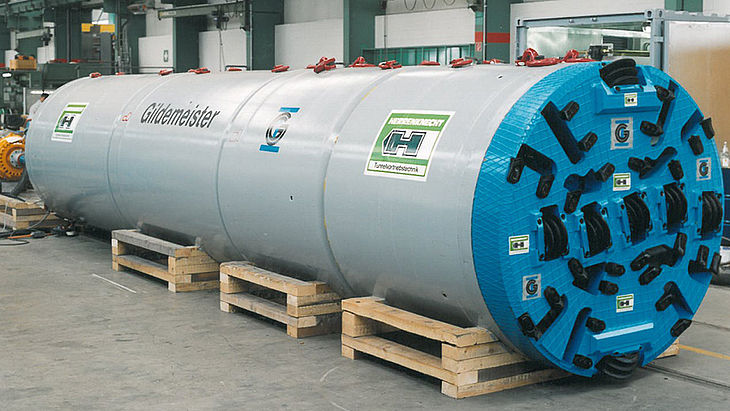 Gas Pipeline Kienbaum-Börnicke
Ruhrgas AG and VNG (Verbundnetz Gas AG) jointly laid a 40-kilometer high-pressure gas pipeline, DN 1100 PN 100, between the small towns of Kienbaum and Börnicke to the east of Berlin in the German Federal State (Land) of Brandenburg. Just east of Kienbaum, the pipe route was planned to cross the Löcknitz river. Due to the flora and fauna in these wetlands, the area had been designated a nature conservation area.
The tunnel for the pipeline was driven by an AVN1600T micromachine. For a distance of around 450 meters, the sensitive nature conservation area had to be crossed using trenchless technology. This required the installation of a 444-meter-long casing pipeline, made up of DN 1600 reinforced concrete tunnelling pipes. The tunnelling works between Kienbaum and Börnicke in Brandenburg were completed in just 16 days in January 2004.