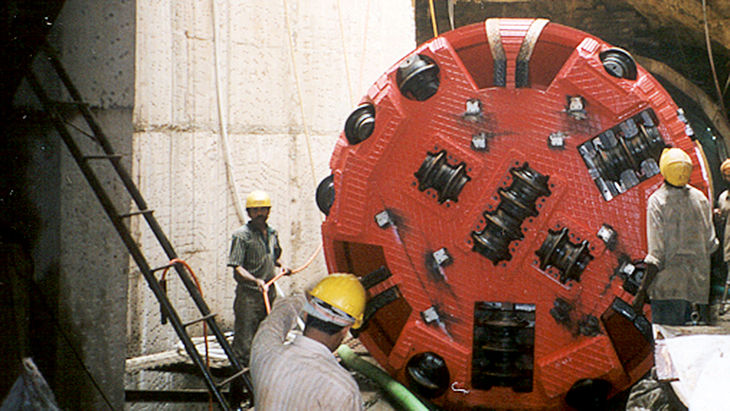 Ghatkopar High Level Tunnel
The Indian city of Mumbai generates 2.2 million liters of sewage every day, which mostly flows unfiltered into the Arabian Sea. The World Health Organization and the World Bank therefore decided to support the city, which planed to construct a state-of-the-art sewerage system. The project comprised a 2.6-kilometer-long tunnel that was not to be constructed by cut-and-cover. Tunnelling challenges included massive and weathered basalt as well as the groundwater level along the tunnel alignment.
A Herrenknecht TBM2500XH, equipped with 21 discs cutters, is deployed to crack the basalt. The tail seal of the TBM avoided groundwater ingress during ring installation. Water ingress through the cutting wheel of the micromachine was pumped out. The TBM launch was scheduled for July 2001. Excavation was completed after only 14 months.