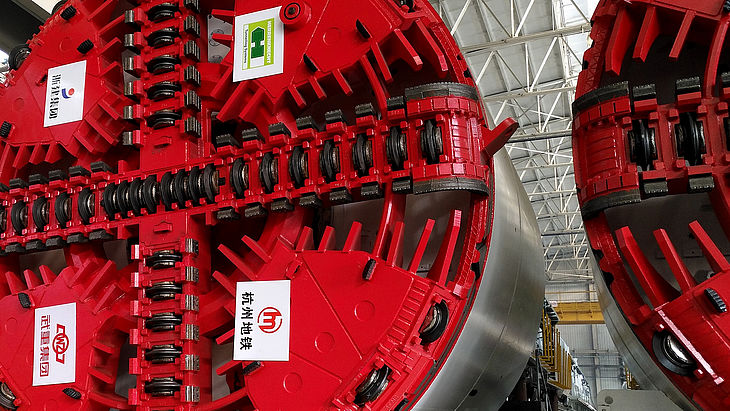 Hangzhou-Lin'an Intercity Line Lot 3
The more than 1,000-year-old royal tombs of the Wuyue Empire and the Gongchen Pagoda are just two of the monuments and landmarks of Lin'an, in the west of Hangzhou. The Hangzhou-Lin'an-Intercity is supposed to connect the suburb to the Hangzhou Metro network in 2019, improving also the accessibility for visitors.
For the nearly 7.5-kilometer-long tunneling section on the geologically very heterogeneous and challenging Lot 3, the customer had chosen four Herrenknecht EPB shields with a diameter of 6.95 meters. The machines are equipped for sections of harder rock with reinforced cutting wheels and hard rock disc cutters. Herrenknecht (Guangzhou) Tunneling Equipment Co., Ltd. led the manufacturing of the machines in China.
In March 2018, the first EPB Shield completed the 1,788-meter section after just 9 months. The breakthrough of the second EPB Shield followed shortly after in January 2019. The last two machines completed their drives successfully in August and September 2019.