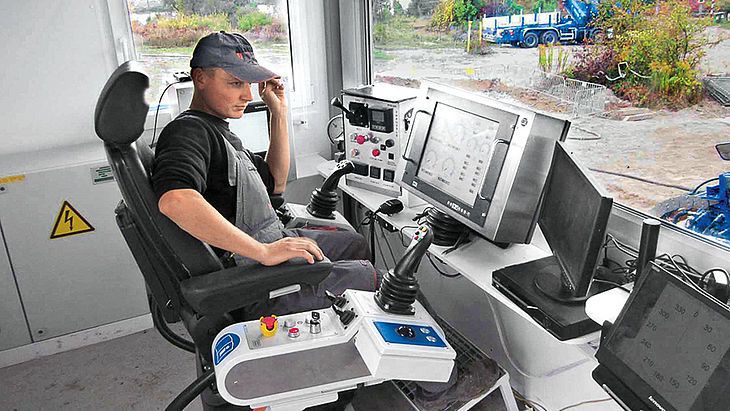 Klaipeda LNG Terminal
Tough HDD challenge in gas pipeline construction
In order to make Lithuania's energy supply more diversified, the new LNG terminal in the harbour of Klaipėda was to be connected from the sea to the national supply network. To this end, two HDD boreholes (2,310m and 610m) had to drilled for the installation of a 28" gas pipeline at depths of up to 56 meters. With two additional boreholes (2,310m and 350m), pipelines (6" and 8¾") had to be installed for fiber optic cables to control the system. An island in the center of the harbor as the starting point allowed the boreholes to be divided into the four subsections.
With a small ferry, a HDD Modular Rig from Herrenknecht was transported to the island, disassembled into three modules for weight reduction. At customer's request Herrenknecht equipped the HDD Rig with an installed power of nearly 1,000kW and a torque of 140kNm. The abrasive geology of sandy-gravelly soil and hard marl layers took its toll on material and tooling wear. During the entire drilling process, a Herrenknecht service technician accompanied the construction team on site. The After Sales Service in Schwanau ensured the supply of wear parts and delivered spare parts ad hoc to avoid downtimes.
As a power reserve in standby during pipeline installation, Herrenknecht supplied a Pipe Thruster HK500PT with maximum thrust and pulling forces of up to 500 tonnes. Thanks to the extensive rental pool, a Pipe Thruster was available to the customer within only a few days. Together as a team, all odds were overcome and the project was completed successfully.