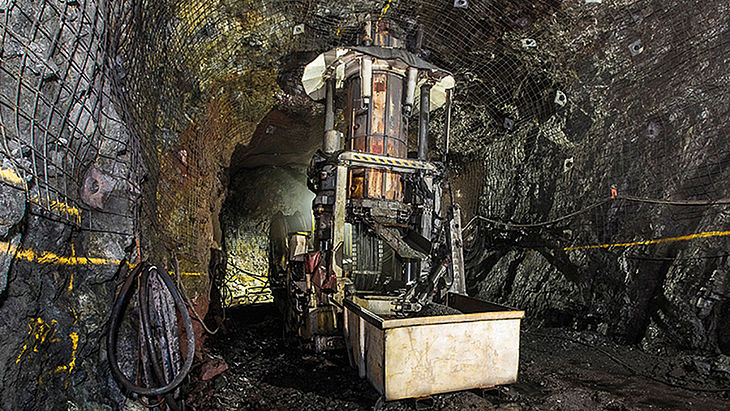 Lady Loretta mine
Record performance in Australian mines
The Herrenknecht Boxhole Boring Machine (BBM) is an example of how the technology transfer from tunnel construction to mining operations can take place. The BBM is based on the proven pipe jacking method and is used to drill vertical and inclined raises or shafts with diameters of up to 1.5 meters.
The latest top performer in Australia is a second generation BBM 1100 in Glencore Xstrata's Lady Loretta mine with a contract of over 500 meters and 26 slot holes. At up to 3 meters per hour and up to 16 meters per shift, within just 4 weeks 11 slot holes were created with total output of over 200 meters.
Three BBMs from Herrenknecht have successfully completed upwards of more than 130 upward holes with a total output of more than 2,500 meters at different underground mines in Australia. The drilling diameter is 1.1 meters at maximum drilling lengths of up to 30 meters.
The remote-controlled BBM technology convinced our customers with high occupational health and safety, high mobility and a large spectrum of application ranges, such as ventilation shafts and slot holes for draw points (ore extraction points).