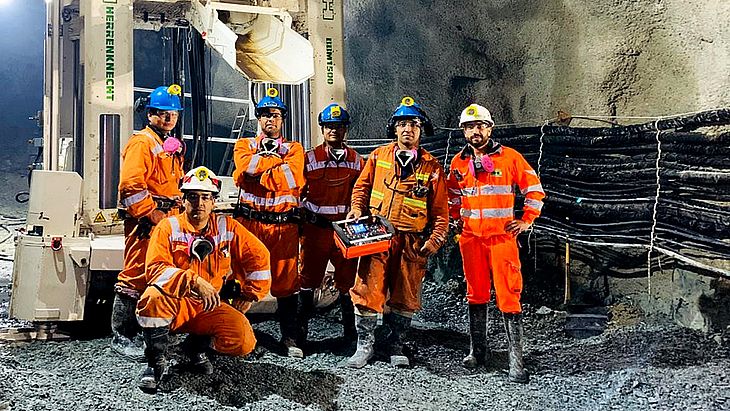 Minera Santa Cruz
Since 2007, large deposits of gold and silver have been mined at Minera Santa Cruz in the province of Santa Cruz in southern Argentina. Since 2019, the mining contractor Perforaciones Santacrucenas has been using a BBM1500 Boxhole Boring Machine from Herrenknecht for the fast and safe construction of ventilation shafts and roller holes.
During development of the BBM, special attention was paid to improved work safety, higher productivity and optimal mobility of the equipment. The machine concept is based on the pipe jacking technology proven hundreds of times over in mechanized tunnelling. With this method, a boring unit at the head of a pipe string is pressed forward from the starting point. More jacking pipes are successively installed and pushed forward, increasing the length of the drive accordingly.
In Argentina, the BBM1500 bores ventilation shafts and ore passes with a diameter of 1.5 meters and lengths of up to 70 meters. To date the boring team has achieved top performances of up to 14 meters per 8 hour shift.