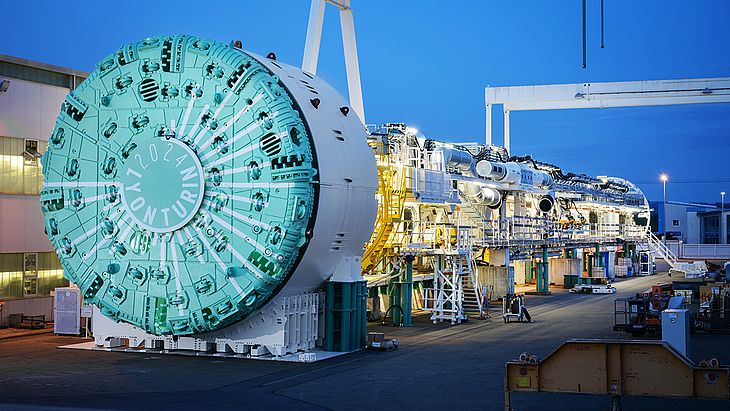 Mont Cenis Base Tunnel
57.5 kilometers will be the length of the twin-tube Mont Cenis Base Tunnel, which will become the heart of the new rail link between Lyon (France) and Turin (Italy). The Lyon-Turin rail link is, in turn, part of the Trans-European Network - Transportation (TEN-T), a section of the Mediterranean Corridor linking southern Spain with Hungary.
The tunneling consortia commissioned by the client, the French-Italian project company "Tunnel Euralpin Lyon Turin (TELT)", have so far ordered five tunnelling machines from Herrenknecht. For Lot 2 "Saint Martin - Villarodin / Modane", Herrenknecht will supply three Single Shield TBMs (Ø 10,340 mm) each for 8,300 meters of driving through hard rock. For the neighboring lot 1 "Villarodin / Modane - Val Clara", two Gripper TBMs (Ø 10,430 mm) will be used, each boring 18,000 meters.
The first two factory acceptances for Lot 2 were successfully completed in July and October 2023