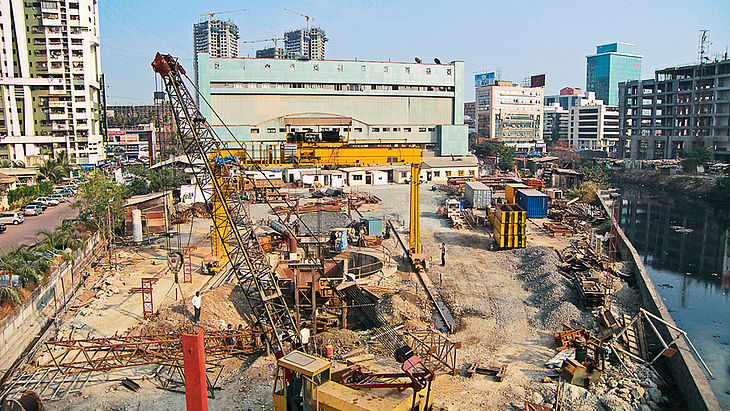 Mumbai Water Tunnel
The water supply in the suburbs of Mumbai was planned to be improved by local construction projects for freshwater tunnels. The freshwater pipeline between Veravali in Andheri East to Rock Beach and the Yari Road in Andheri West was planned to operate from 2011.
Two Gripper TBMs with diameters of 3,000mm and 2,800mm drove several freshwater tunnels in Mumbai's northeastern suburbs. Since rock strengths of up to 250MPa had to be mastered rather fast along the overall 9.7-kilometer-long tunnel sections, two Herrenknecht Gripper TBMs were first choice.
With diameters of 3.0 and 2.8 meters, they are the smallest Gripper TBMs ever designed and manufactured by Herrenknecht. In June 2010 the final breakthrough occurred which meant that the households can be provided with the long awaited freshwater via the new pipelines in 2011.