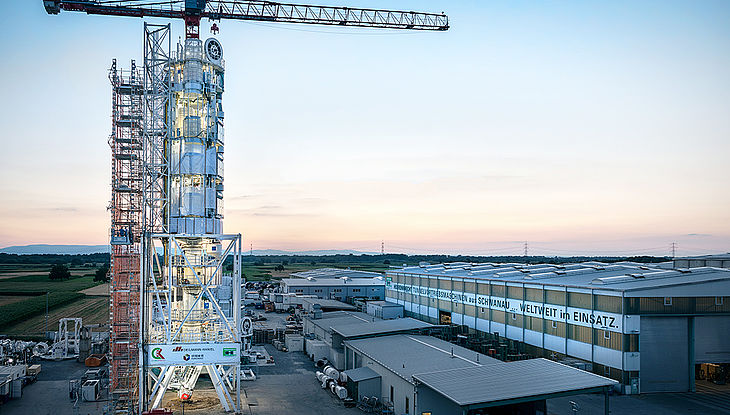 Nezhinsky Mine
21st century mining
For the first time in Europe, the Nezhinsky Mine in Belarus sank large-diameter service and production shafts using mechanized technology. With diameters of 8 meters each, the two shafts extend to depths of 697 and 750 meters respectively. The shaft structures are for the development and mining of large potash deposits primarily for the purpose of producing fertilizers.
Herrenknecht designed and manufactured two Shaft Boring Roadheaders (SBR) for this pioneering project, which were accepted by the customer in Schwanau in summer 2018 and were in Belarus ready for use just six months later. In the hands of an experienced shaft excavation team and under the direction of a bold mining company, the new technology was able to develop its full potential. Peak performances of up to 144 meters of excavation per month received international attention in the mining world. In particular, further developments of the SBR technology based on experience from the initial SBR deployment for the Jansen Mine in Canada have proven themselves, such as the efficient Pneumatic Mucking System, which removes the soil excavated by the telescopic roadheader. After only two years, sinking of the two shafts was completed.
Read more about this milestone of mining shaft construction in Issue #13 of the Herrenknecht All Around magazine.