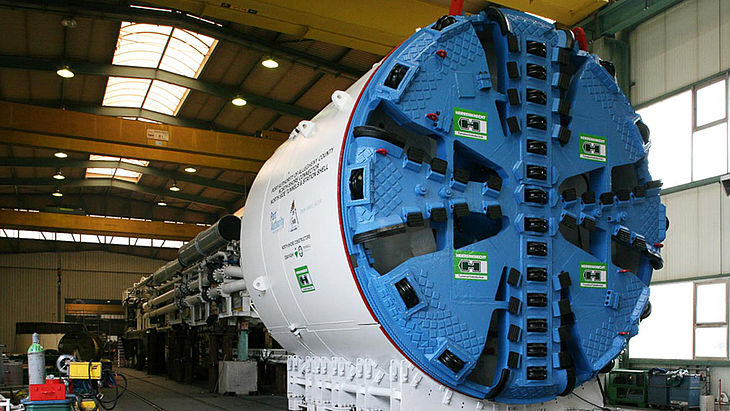 North Shore Connector Pittsburgh
When a tunnel route runs for only two times 700 meters and it begins and ends with a gradient of up to eight percent, and when the turning point at the end of the first 700 meter section consists only of an extremely small shaft, then one thing about the design of the tunnel boring machine is clear: it must be short.
Accordingly, for the "Pittsburgh North Shore Connector" project, Herrenknecht engineers designed the S-374 Mixshield with a length of only just over 40 meters. A special solution was required so that the seven-meter shield could be turned in the shaft as easily and quickly as possible, to begin its return journey after excavating the first 700-meter section. The cutting wheel and shield were turned by 180 degrees and positioned at the launch point of the second tunnel, supported by a huge hover cushion. The extreme gradient along the route required that Herrenknecht supplied special vehicles to deliver the segments. A gradient of eight percent means rail-bound transport cannot be used. The jobsite teams needed only twelve months, from January 2007 to January 2008, to cross twice under the Allegheny River.