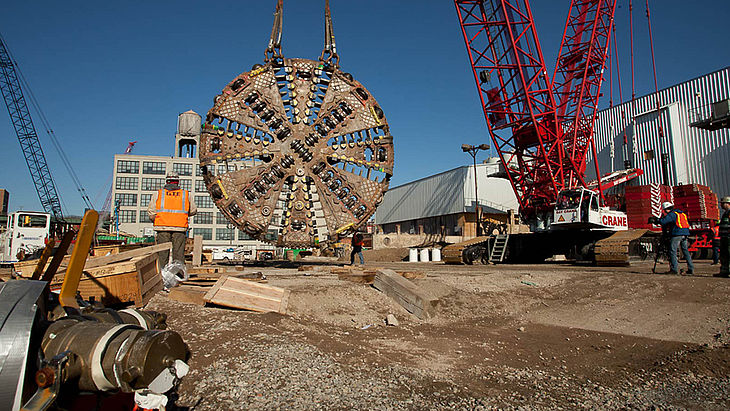 Queens Bored Tunnels CQ031
The Queens Bored Tunnels are a part of the East Side Access Project, and are the last major tunnel connection between Queens and the Grand Central Terminal in Manhattan. After completion of the East Side Access Project, the Long Island Rail Road, the country's most frequently used commuter rail connection, will be linked to New York's Grand Central Terminal, offering direct connections from Long Island and eastern Queens to Manhattan's East Side.
Two Herrenknecht specialist for safe tunnelling in difficult geology, the Mixshields S-558 and S-559, accept the challenge. These two machines are the first of this kind to be used in New York. They are designed to tunnel safely through rock, mixed soils and dense boulder clay and under heavily-used rail tracks. The drives were completed fast and safe between June and August 2011, respectively, and May and July 2012, respectively.
Apart from the project in Queens, Herrenknecht delivered mechanized tunnelling technology for projects on the other side of the East River: a Gripper TBM for the construction of the Second Avenue and two Double Shield TBMs for the extension of the Line 7.