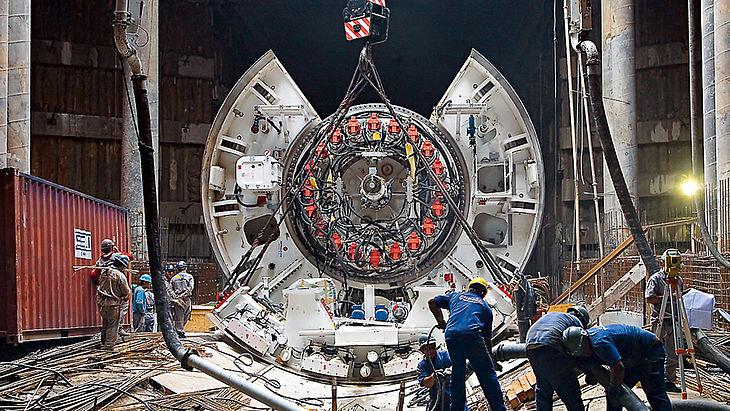 Sao Paulo Metro Line 4
Sao Paulo lists among the Top 10 of the world's largest cities. And posesses a public transport systems that urgently deserves a development stimulus. A large Earth Pressure Balance Shield from Herrenknecht offered relief and bored a 6.5-kilometer-long section of the new metro line 4. With a total length of 13 kilometers, the new line will connect the south-western suburbs with downtown Sao Paulo.
The first phase of construction began in the new metro station, Faria Lima, where the Earth Pressure Balance Shield was assembled. In March 2007, the cutting wheel of the S-336 started boring into the sandy ground below São Paulo and, from then on, dug meter by meter securely under the densely-populated mega-metropolis. The EPB Shield reached its destination at the Joao Teodoro ventilation shaft on October 13, 2009.