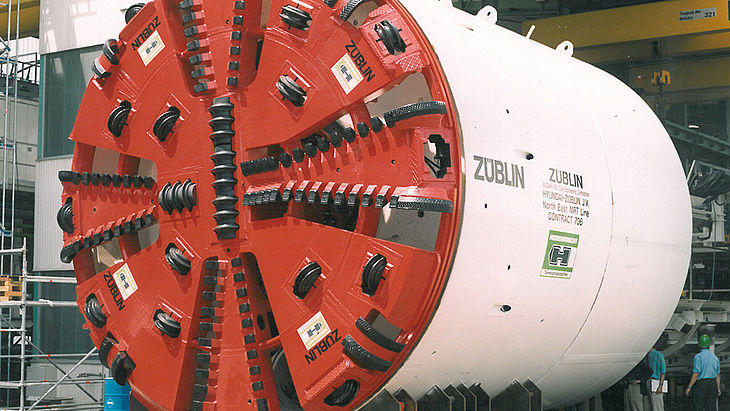 Singapore North-East Line C 706
The first Herrenknecht reference project on the booming metro market in Singapore: the two EPB Shields S-134 and S-135 for the sections "Farrer Park – Boon Keng" and "Dhoby Ghant – Kandang Kerbau" on the North-East Line. This third line of Singapore's MRT (Mass Rapid Transit) has a total length of 20 kilometers and connects downtown Singapore with the northeastern part of the island.
Expecting heterogeneous ground conditions, the Herrenknecht engineers equipped the EPB Shields' cutting wheels with hardrock cutter tools. The machines excavated up to 140 meters per week of new metro tunnel between start of tunnelling in October 1998 and February 1999, respectively and the arrival in the target shaft in November and December 1999, respectively.
The North-East Line was put into operation in 2003. It is the longest metro line worldwide that is operated fully automatically without a driver.