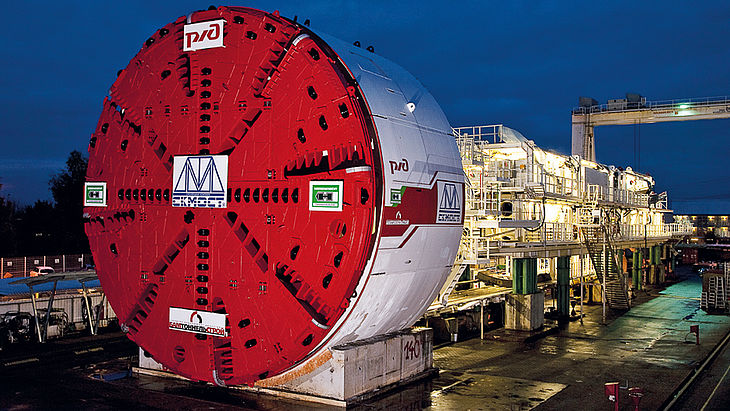 Sochi Road and Railway Tunnels
Olympic tunnelling
The infrastructure planers in the Russian city Sochi on the Black Sea work under exeptional pressure. All systems have to be fit for service for the Olympic Winter Games 2014. One of the most important projects is the expansion of the road and rail infrastructure in order to connect the city center on the coast with the Olympic venues in the mountains.
For the construction of a rail/road tunnel, the Russian tunnelling specialists relied on two huge Herrenknecht TBMs. One of them, S-517 (EPB Shield, Ø 10.63 meters) excavated the just over 2.8 kilometer rail tunnel No. 5 between April 2010 and February 2011. The other, S-534 - which is the largest Single Shield TBM (Ø 13.21 meters) produced by Herrenknecht - excavated the 3.1-kilometer road tunnel No. 3 from May 2010 until the successfull breakthrough in February 2012.
Apart from the two TBMs, these two major projects also involve the delivery by Herrenknecht of multi-service vehicles (Techni-Métal), crane systems, conveyor belts (H+E Logistik), guidance systems (VMT) as well as the largest segment factory manufactured to date by Herrenknecht Formwork. The package of integrated solutions comprising jobsite components and dedicated jobsite services was one of the cornerstones of the project's success.