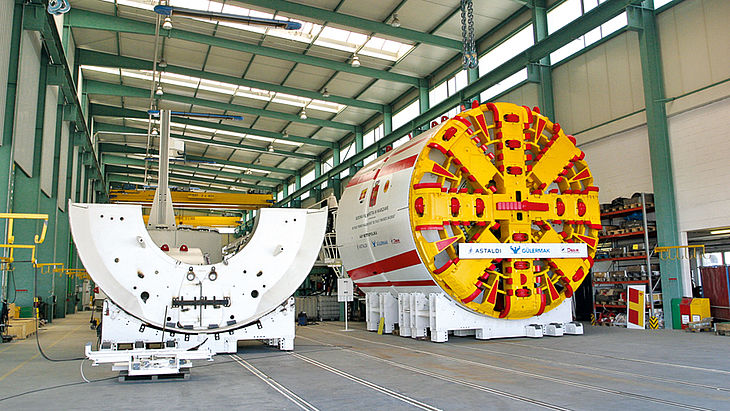 Warsaw Metro Line 2
Warsaw's Metro Line 1 runs from the north of the city to the south since 1995. This line urgently needs to be complemented by an east-west connection in order to shorten travel times for inhabitants and visitors in the Polish captial. Today, already approx. half a million people are using the ecofrindly means of transportation per day.
Four EPB Shields from the Schwanau plant are busy on the central section of the new Line 2 that will connect to Line 1. A total of almost 10 kilometers of metro tunnel have to be excavated, including crossing under the River Vistula. The first one of the EPB Quartett started turning its cutting wheel in May 2012.
The four EPB Shields found their way precisely and safely through Warsaw's underground led by a VMT navigation system. The tunnel constructors employed a tunnel belt delivered by H+E to transport the muck. After first-class tunnelling performances of up to 43,5 meters per day and up to 220,5 meters per week, four successful breakthroughs were achieved between August 12 and November 28, 2013.