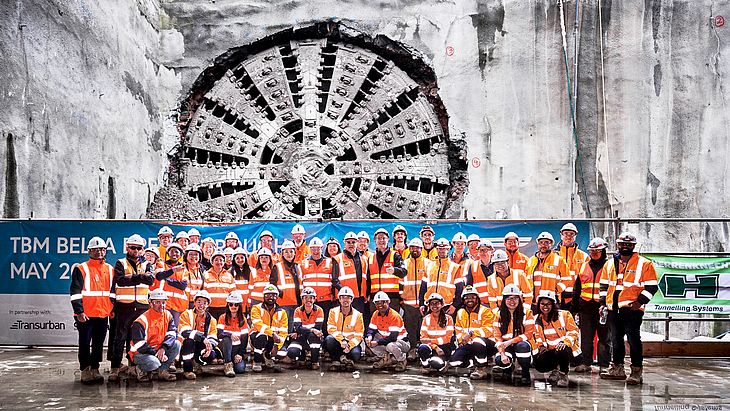 West Gate Tunnel Project
Bella and Vida are the two new big stars in Melbourne. The two tunnel boring machines (TBMs) from Herrenknecht are boring the urgently needed West Gate Tunnel. The infrastructure will shorten travel time to Melbourne, prevent daily traffic jams and relieve the West Gate Bridge across the Yarra River.
With diameters of 15,550 mm, Bella and Vida are the largest tunnel boring machines ever used in the Southern Hemisphere. Each of the EPB Shields will excavate one of the 2,800 and 4,000 meter long precast concrete segmentally lined tunnels, which provide enough space for a three-lane highway. For the tunnel drives below groundwater level, high-tech is essential: the TBMs are equipped with project-specific equipment for ground conditioning as well as two independent man locks for compressed air maintenance work. The miners on both XXL machines started tunnelling in spring 2022 and celebrated successful breakthrough in February and May 2023.