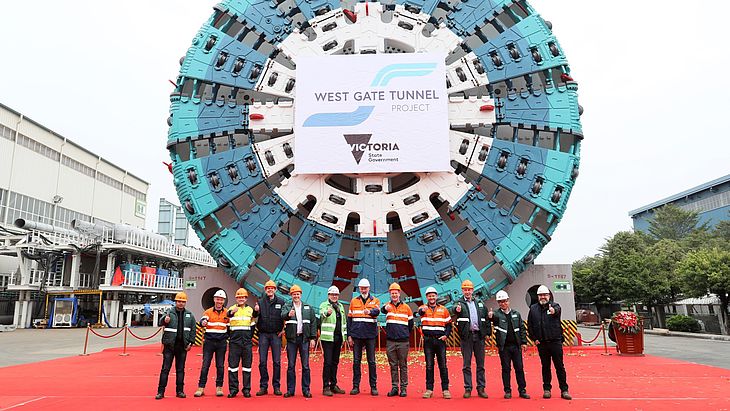 West Gate Tunnel Project
Bella and Vida are the two new big stars in Melbourne. The two tunnel boring machines (TBMs) from Herrenknecht are boring the urgently needed West Gate Tunnel. The infrastructure will shorten travel time to Melbourne, prevent daily traffic jams and relieve the West Gate Bridge across the Yarra River. The twin-tube tunnel is due to open in 2022.
With diameters of 15,550 mm, Bella and Vida are the largest tunnel boring machines ever used in the Southern Hemisphere. Each of the EPB Shields will excavate one of the 2,800 and 4,000 meter long precast concrete segmentally lined tunnels, which provide enough space for a three-lane highway. For the tunnel drives below groundwater level, high-tech is essential: the TBMs are equipped with project-specific equipment for ground conditioning as well as two independent man locks for compressed air maintenance work. The first machine arrived in Melbourne in January 2019 and is being pre-assembled beside the launch shaft. The second one will follow shortly.
In addition to Bella and Vida, five more Herrenknecht tunnel boring machines are operating in Melbourne. One of these is a microtunnelling machine named Mollie. The TBM completed digging a new tunnel section for the North Yarra Main Sewer, which needs to be diverted due to the underground work on the West Gate Tunnel. Four Mixshields will soon be building over 14 kilometers of new tunnels for the metro.