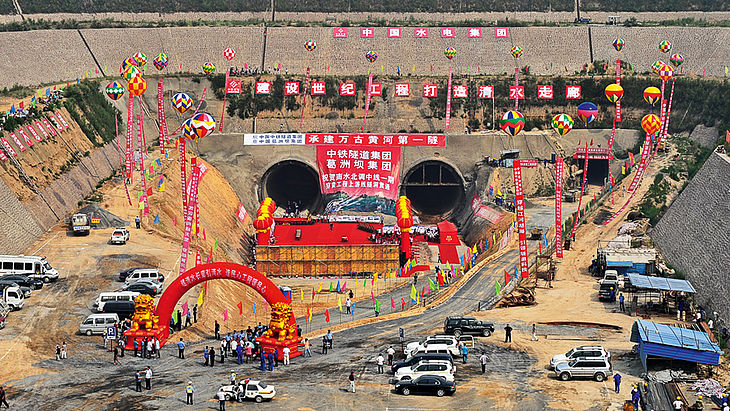 Yellow River Crossing
The Project "South-North Water Diversion" in China comprises a western, an eastern and a central route. The Yellow River Crossing project with a total length of 19.3 kilometers is an important hub along the central route. The water of the Danjiangkou Reservoir is planned to be diverted to Beijing, Tianjin and other regions in the north of China. To connect both riverbanks, two parallel tunnels were planned to cross the Yellow River in Zhengzhou.
For these two tunnels two Herrenknecht Mixshields bored under the river at a depth of up to 36 meters: the S-358 ("Yellow River") and S-359 ("Traverser") were both able to cope with a water pressure of up to 4.5 bar. The navigation system by VMT guranteed the precise navigation of the two machines. With a best weekly performance of 115.2meters, "Traverser" reached its target in June 2010. After 26 months, the second Mixshield arrived in the target shaft on September 27, 2010.