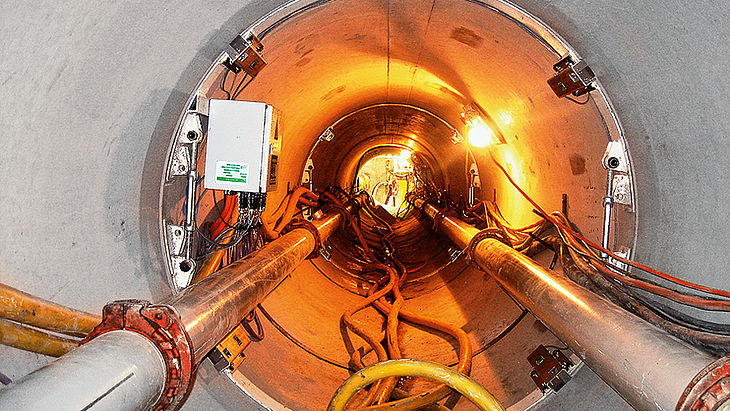 Zillertal
To feed the small hydropower plant with a bottleneck capacity of two megawatts the power of the Marzenbach is planned to be used. The parameters of the tunnelling project included: alpine terrain, difficult accessibility and considerable gradients in difficult geological conditions, strict environmental constraints.
Construction works started in July 2008 and could be completed only six months later. Between start and destination, an altitude difference of 90 meters had to be mastered. The AVN1600TB started tunnelling in the later turbine building of the hydropower plant. The micromachine partially passed through rock with highly abrasive quartz formations or voluminous fissured and cavernous aquifers on a length of 863 meters maximally safeguarding the environment. With an overburden of up to 80 meters, vertical curves and space curves with gradients of more than 11 percent along some stretches had to be overcome.
The OLC System by Herrenknecht monitored the mechanical load on the jacking pipe. In the case of critical loads the tunnelling parameters could be adjusted well before any damage occured.