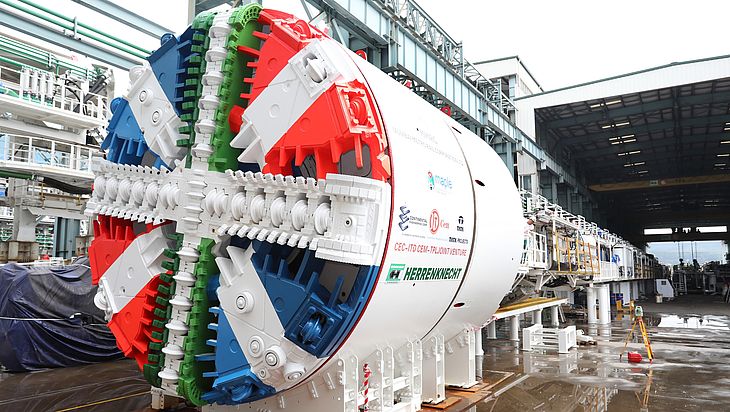 Mumbai Metro Line 3
The streets of Mumbai are chronically congested. Traffic jams are the order of the day in India's most populous metropolis. To provide relief, an extensive subway system is being built in the city in the far west of the country. A total of 10 lines are planned, which will run both above and below ground.
The twin-tube tunnels for Line 3 extend over a length of 33.5 kilometers. A total of 27 new metro stations will be built for it. With overburdens of between about 15 and 25 meters, three Herrenknecht EPB Shields are excavating the section between Worli and Dharavi.
On December 1, 2017, tunnelling on the entire project began with the turning of the cutting wheel of the first EPB machine with a diameter of 6,600 mm. The other two Herrenknecht tunnel boring machines, which had previously proven themselves in the construction of the metro in Doha, started a short time later after undergoing professional refurbishing. Until December 2020, all the EPB Shield have successfully completed their drives.
Completion of Line 3 of the metro is planned for 2020. Once in operation it will save nearly 10,000 tonnes of CO2 emissions per year.